By on May 4, 2015
in , , , , , Summer 2015,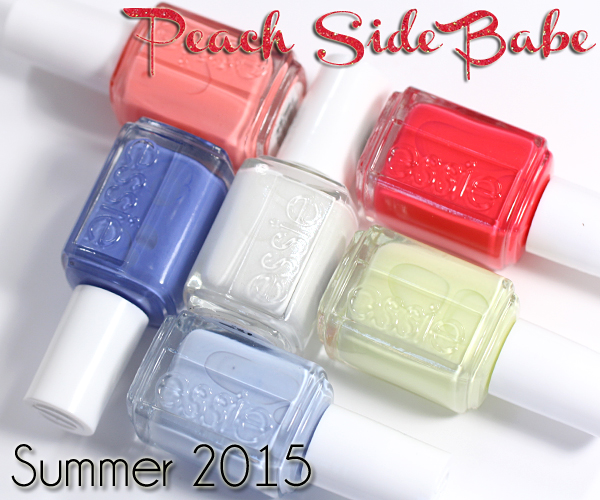 Essie Summer 2015 review
As much as I'm known for my love of all things green, I have a lesser known obsession with sparkly white nail polish. It all started with China Glaze White-Kwik-Silvr and it's been going strong ever since. White feels so fresh and clean in summer, but add a little glimmer and I'm sold.
So, when I realized the Essie Summer 2015 collection included a white sparkler, I had to get my hands on it. Thanks to a quick , I was able to get a set to share with you. But, would this white live up to my high expectations? Keep reading to find out.


Formula & Application
Essie nail polish is 3-Free (Formaldehyde, Toluene, DBP). The square bottles are embossed with the Essie logo and the smooth plastic caps include an embossed 'e' on top. Bottles at mass retailers have stickers rather than embossing on the bottle. The brushes are thin, round and shorter than most. The bristles are very flexible, allowing you to easily fan out the brush to cover your nail width.
For the most part, this collection has the thin, squishy, watery feel you would expect for the Essie formula. And the two blues are utter PERFECTION. They're practically one-coat wonders. I mean, I think my heart skipped a beat when I applied them. No joke! The peach and red are decent and easy to work with, but require three coats to avoid patchiness. The lime and white were the worst to work with. Chillato is kind of lumpy and a bit patchy, even with three coats. Meanwhile, Private Resort is chalky, streaky, thick, and with three coats, nowhere near as sparkly as the bottle infers.

Essie Summer 2015 Swatches
is a pale, yellowed, lime green creme. It's a lighter version of though not quite a green. It's funny, and have a greenish cast, but next to Chillato, they look buttery.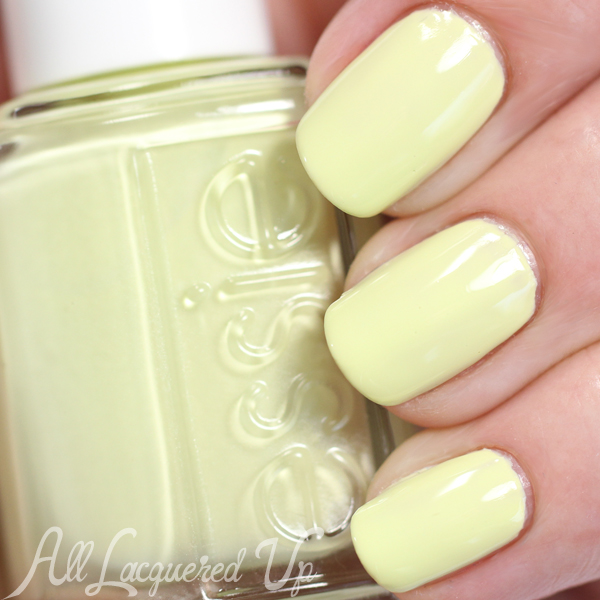 Essie Chillato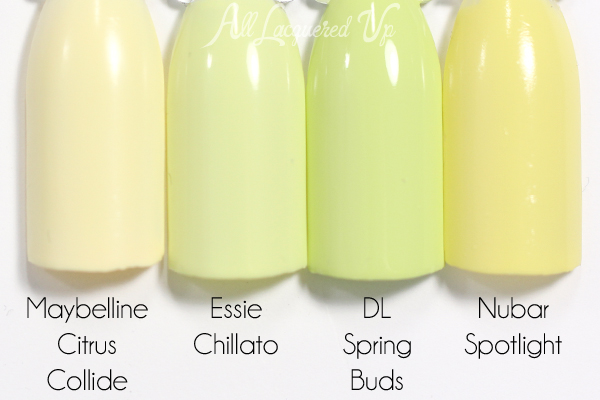 Essie Chillato comparison
is a saturated peach creme with pink undertones. Almost like a light coral though not chalky or pastel-ish, which I love. It's not quite as peachy as , and not as deep as . I threw in for funsies.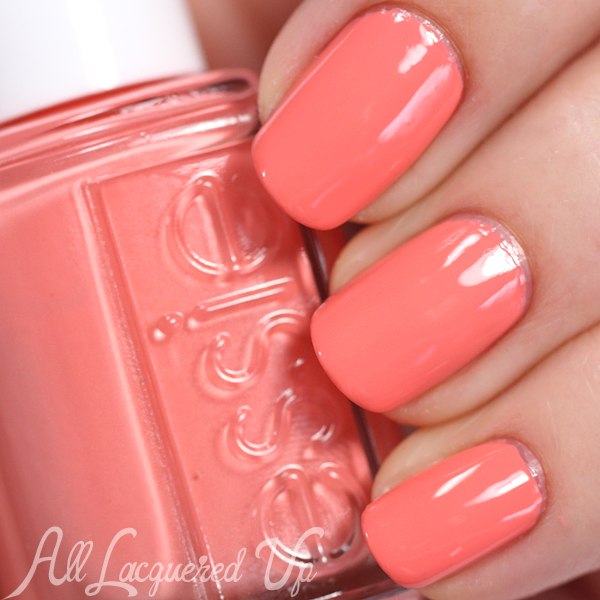 Essie Peach Side Babe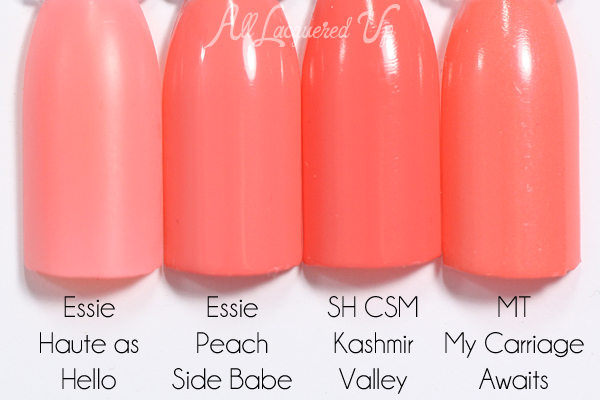 Essie Peach Side Babe comparison
is a rich, periwinkle creme, and I'm ridiculously in love with it. I wouldn't call it indigo because it leans more blue, as you can see below, compared to . And it has a more mellow feel than from last year's neons.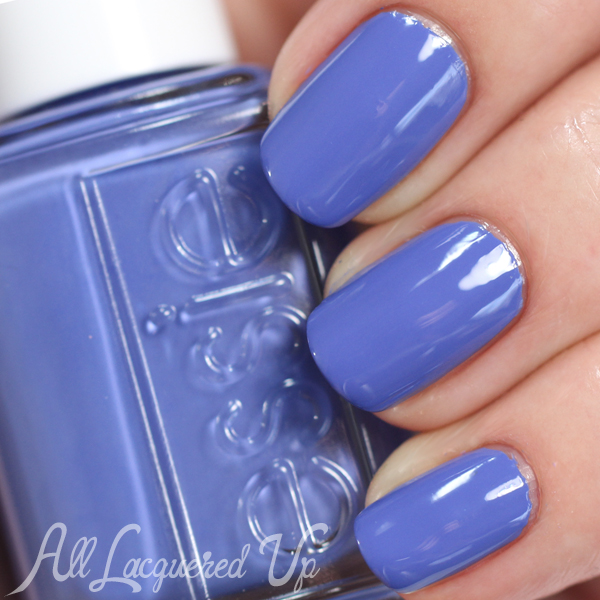 Essie Pret-a-Surfer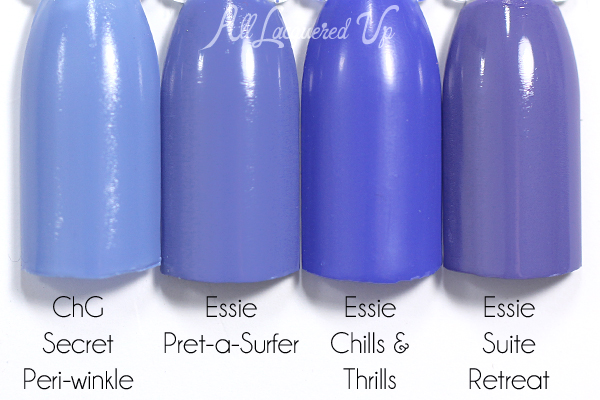 Essie Pret-a-Surfer comparison
is a bright white creme infused with crystal glass flecks. In the bottle, you can see the shimmer of the flecks, and it looks so promising. On the nail, the base is too bright to allow the flecks to shine. If the white was more subdued, like in and China Glaze White Ice, the flecks would have had more impact. As it is, it looks really similar to the white creme, .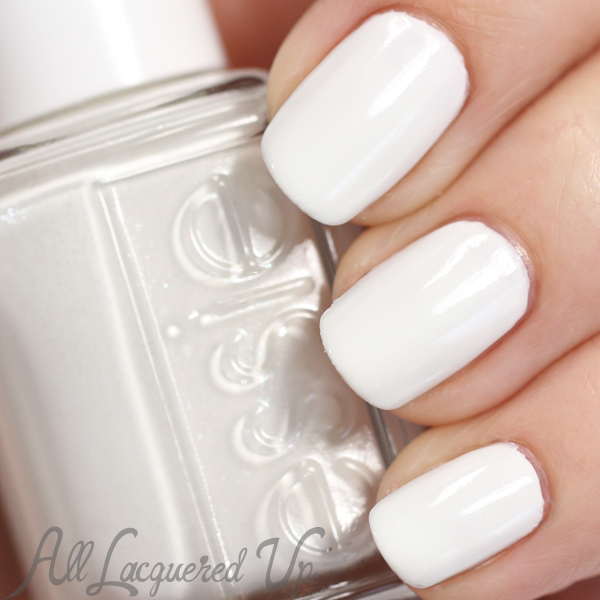 Essie Private Weekend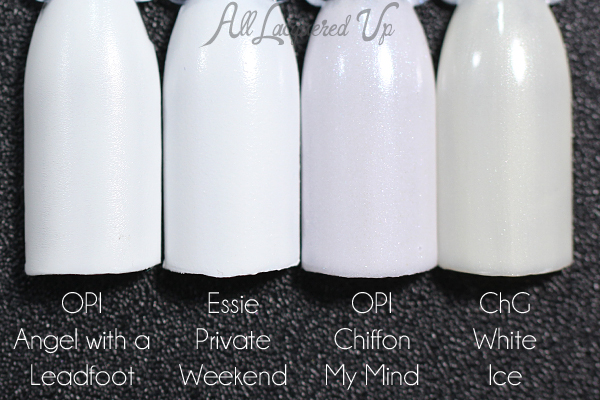 Essie Private Weekend swatch comparison
is a sand-washed, pale denim creme. It's muted grey undertone gives it a beach-y feel. And, what I'm pleased to find, is that I own nothing like it. So, it's a unique color with stellar formula. Win-win! Zoya Kristen is darker and more greyed. It feels like a fall blue next to Salt Water Happy. is more purple and is in a league of its own.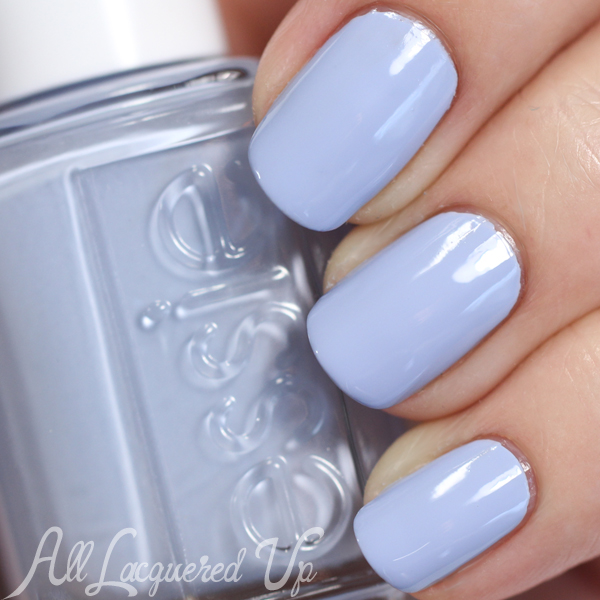 Essie Salt Water Happy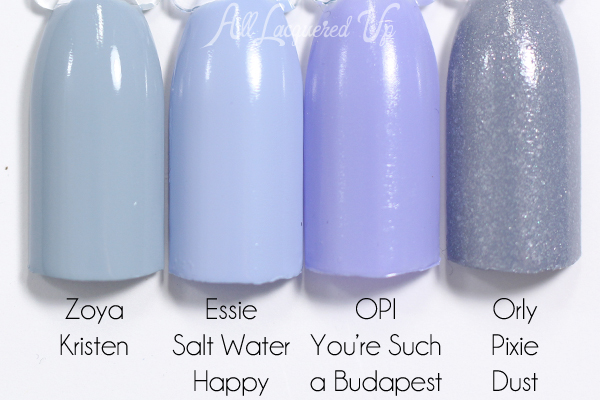 Essie Salt Water Happy comparison
is a geranium creme. It's got this underlying pink hue that keeps it from being a true, bright red. Sally Hansen Kook a Mango looks close, but under further inspection, it's warmer. CND Poppyfield and aren't at all close, but they give you a good sense of SS's depth of color.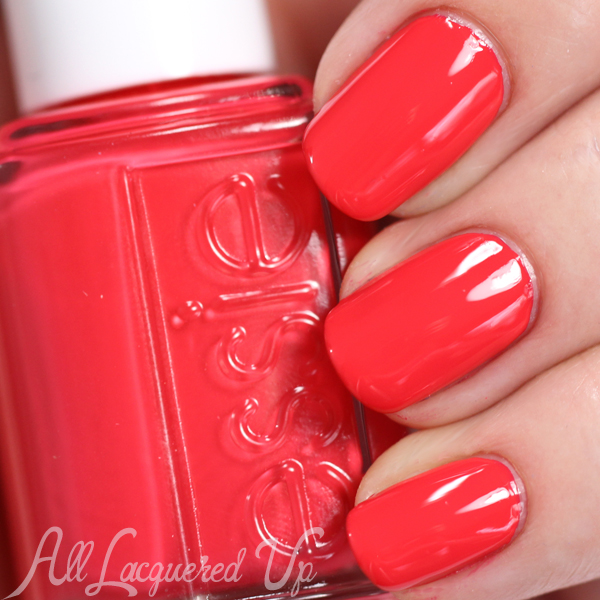 Essie Sunset Sneaks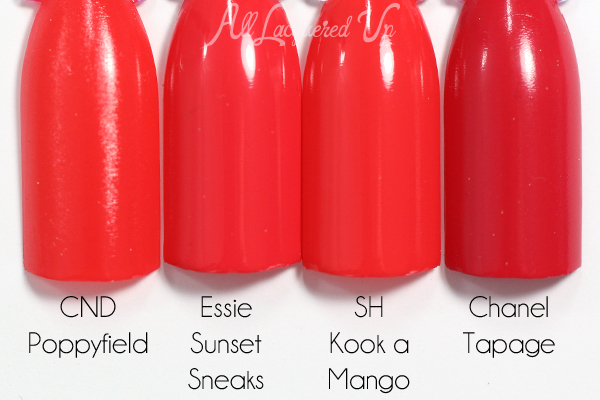 Essie Sunset Sneaks comparison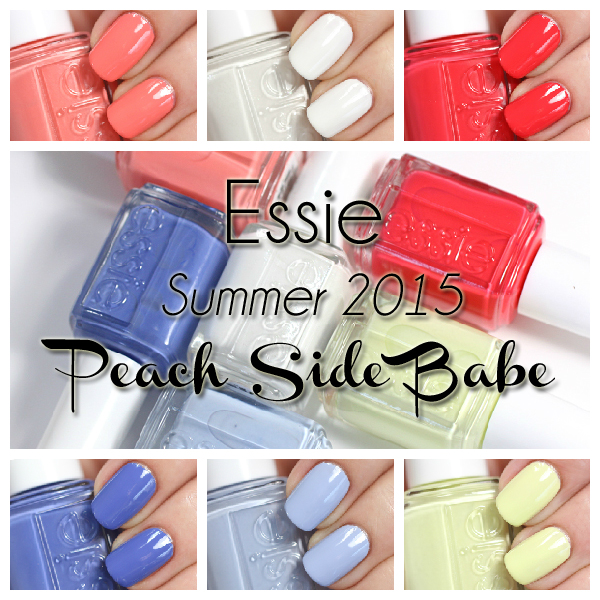 Essie Summer 2015 swatches
Bottom Line: While I dove into this collection with my sights set on Perfect Weekend, it ended up being Pret-a-Surfer and Salt Water Happy that blew my mind. I can't rave enough about the formula and color of these two. If you like blues, even a little bit, do NOT miss out. Peach Side Babe is more appealing that I expected and the boyfriend noticed Sunset Sneaks on my nails the other night, so it's sticking around in my stash. Unfortunately, Chillato and Perfect Weekend did not pan out, with PW being the bigger disappointment, so they get a pass. I'll keep searching for that perfect WKS replacement and hoarding my last bottle in the meantime.
The Essie Summer 2015 collection launches in May. Essie nail polish is carried at salons and mass retailers nationwide. Right now, I've found the collection on and , though , , and will all have it online soon. Essie nail polish retails for .50.
Thoughts on the Essie summer colors? Which ones do you plan to pick up? Where do you normally buy Essie?
Disclosure: I bought the products featured. Affiliate links appear in this post. When you purchase through an affiliate link, you help support this site. For more info view my
Похожие новости
Black mini skirt outfits tumblr
Blue victorian style dresses for sale 2018
Selena gomez casual outfits tumblr
Handbags for school at target 2018
Swagger quotes tumblr 2018
Lime green mermaid prom dress 2018