Blog, Consultancy, Shop
May 21, 2018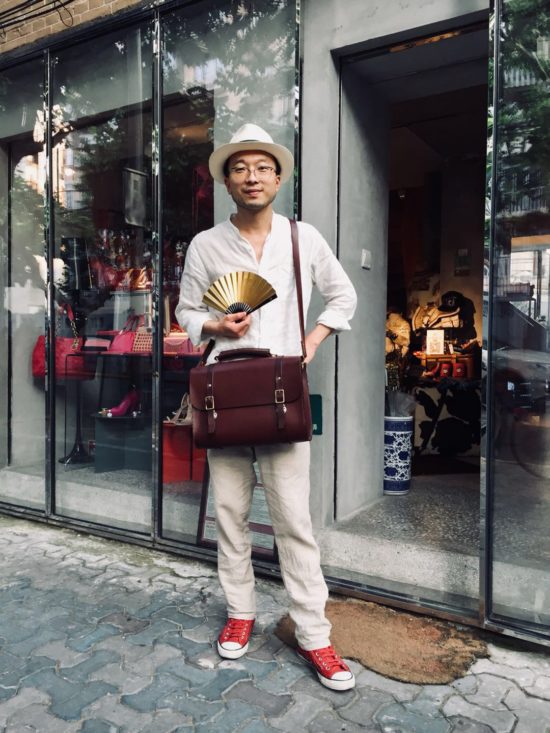 Among the more interesting figures who have passed by lately, Sean Lang (郎挺) is originally from Dalian and he majored in the history of Christianity while studying in New Zealand. That major is an extremely unusual choice for Chinese students, abroad or in China. Needless to say, they tend to major in more practical fields like engineering and economics.
Written by
stylites_admin
Comments Off on History Major Posted in February 1, 2017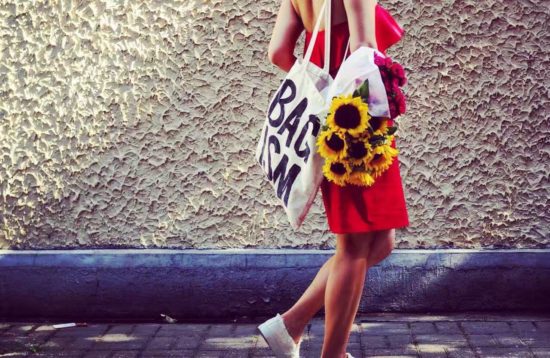 Stylites has documented Chinese street style, from the Beijing hutongs to Shanghai Fashion Week. Now I'm fusing the Chinese street fashion of Stylites, what has been one of the most popular Chinese fashion blogs, with, my online platform and secondhand shop in the French Concession of Shanghai that features vintage, designer consignment and unique upcycling.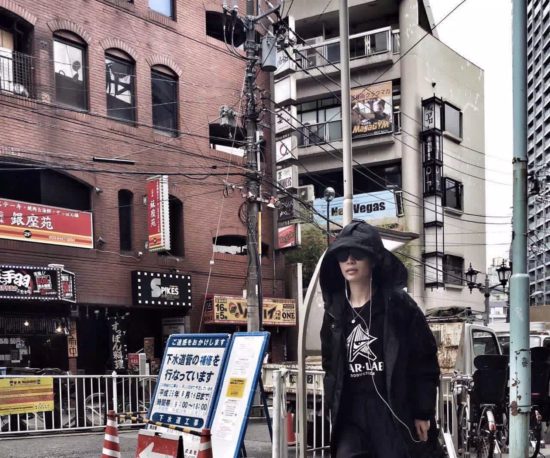 The most interesting part chinese about Pawnstar is the customers. They live throughout China and are pioneers, since until recently only the poor wore secondhand fashion. It was even called dead people's clothing.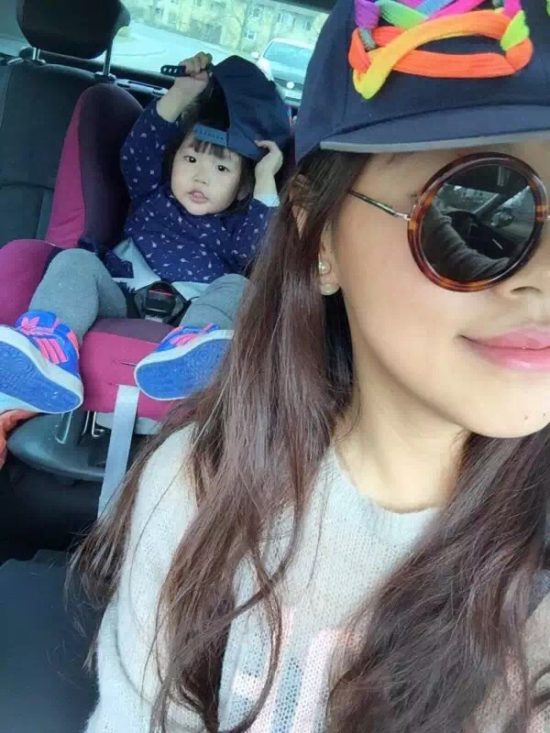 China will soon be the largest consumer market in the world. Hopefully, Pawnstar will encourage more people in China to re-use and recycle fashion items.
Written by Comments Off on Stylites x Pawnstar Posted in,, January 15, 2016
Anyone critical of all the hoopla over Bowie's death should consider that 60s and 70s rockstars were quite similar to Greek gods in terms of their lifestyle and the cults of personality. Bowie was and will always be the maximum in terms of decadence, style, creativity, and freedom from norms. It's not surprising that with the passing of the top deity, all of the believers are experiencing a bit of disbelief.
Here are my selections for his top songs:
Prettiest Star
Life on Mars
Written by Comments Off on In a Post-Bowie World Posted in September 12, 2015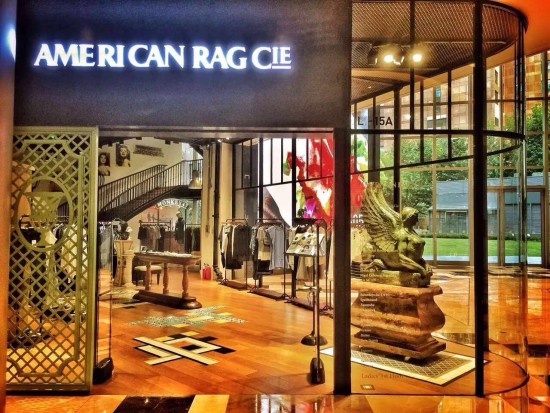 My old friend Sam Lee (Li Mengxia-李孟夏) came by the American Rag store yesterday and took some photos. He is the Director of.
Here are his and a the first time we met six years ago.
Written by Comments Off on Photos by Sam Lee Posted in, September 6, 2015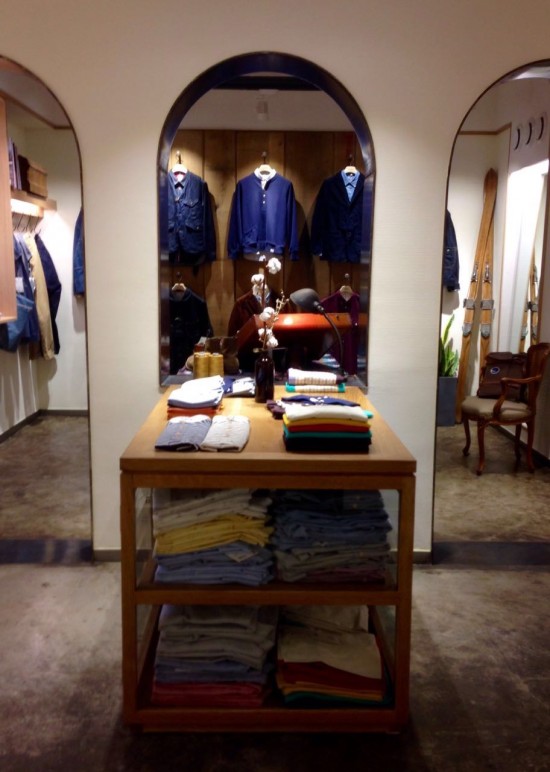 Taciturn Li is one of my favorite brands in China and the first outlet just opened at Yangmeizhu Xiejie (杨梅竹斜街)near Qianmen. By a young man named Yunze who feels very Beijing, the brand is nonetheless inspired by American workwear while using mostly Japanese fabrics. Taciturn Li was one of the brands that I selected for the Made in China shop-in-shop at the American Rag in LA and it has been one of the most successful brands there.
Written by Comments Off on Taciturn Li Posted in,, December 25, 2014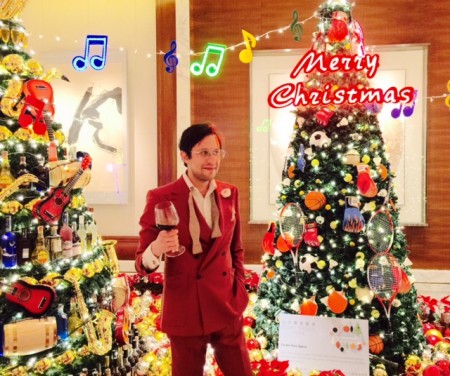 Here I am wearing my suit from suit from at the Kerry Center hotel.
Written by Comments Off on Happy Holidays from Stylites! Posted in November 6, 2014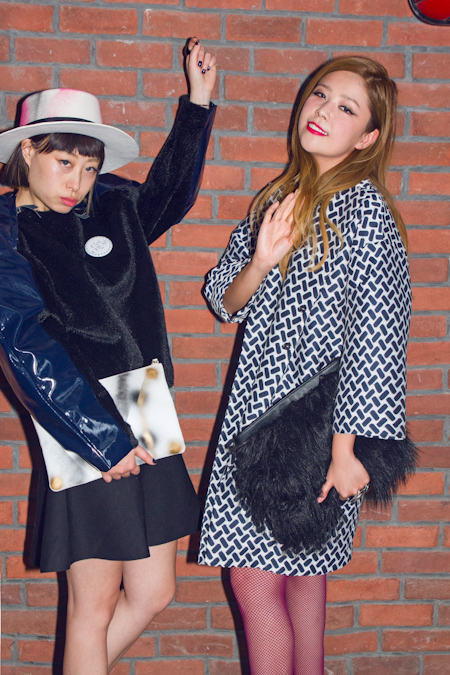 and fashion blogger Yukiko at a dinner thrown by Mark Werts in Beijing. More from on American Rag plans in China.
Written by Comments Off on American Rag Party Posted in, October 13, 2014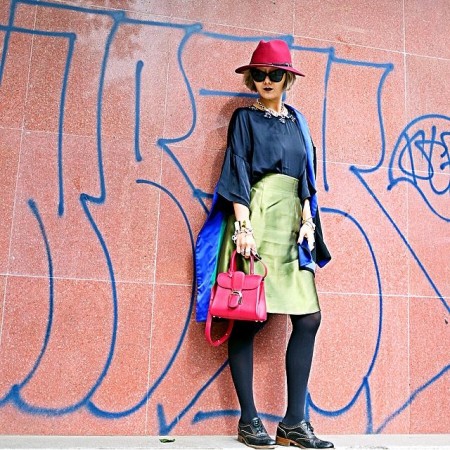 Lady Liaoliao is a rising fashion blogger on wechat, though she describes herself more as the head of a media company, which doubtless reflects greater ambitions. The wechat ID of her official account is liaoliaofashion.
Written by Comments Off on Lady Liaoliao Posted in October 10, 2014
Charles Bedue is another great documenter of China's style. he is with some great details from Beijing's fashion set.
You may recall that he once photographed that was ever held at my hutong.
Written by Comments Off on China's Glittering Set Posted in October 9, 2014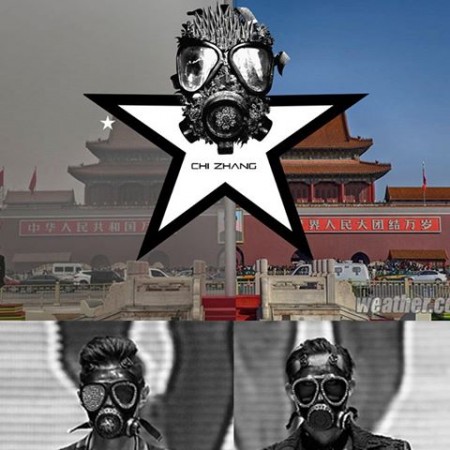 9/11 aside, it's funny that apocalypse-type movies are always set in New York when in Beijing the Four Horsemen always seem to be around the corner. Three more days of this and evacuation plans should be activated, but before that I need to start wearing a gas mask from.
Beijing is back to hazardous 400 Pm 2.5 levels after around a half year of being at merely unhealthy levels.
Written by Comments Off on Zhang Chi Masks Posted in September 30, 2014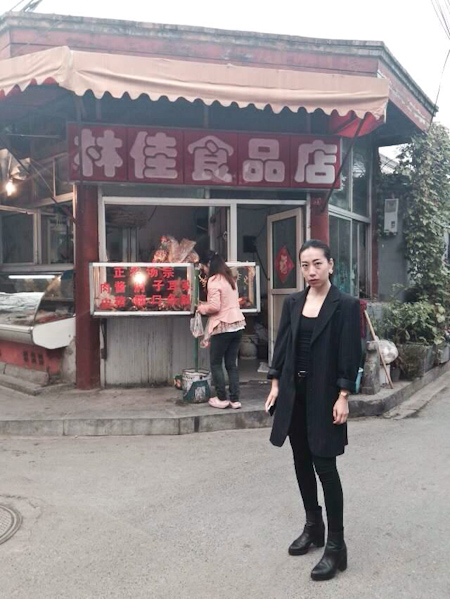 Here is , photographed here by her friend Phoebe Li, just arriving at 2014. The ramshackle hutongs of Dashilar are again the setting for many of the most cutting-edge exhibitions. One of the highlights is.
Written by Comments Off on Beijing Design Week 2014 Posted in September 26, 2014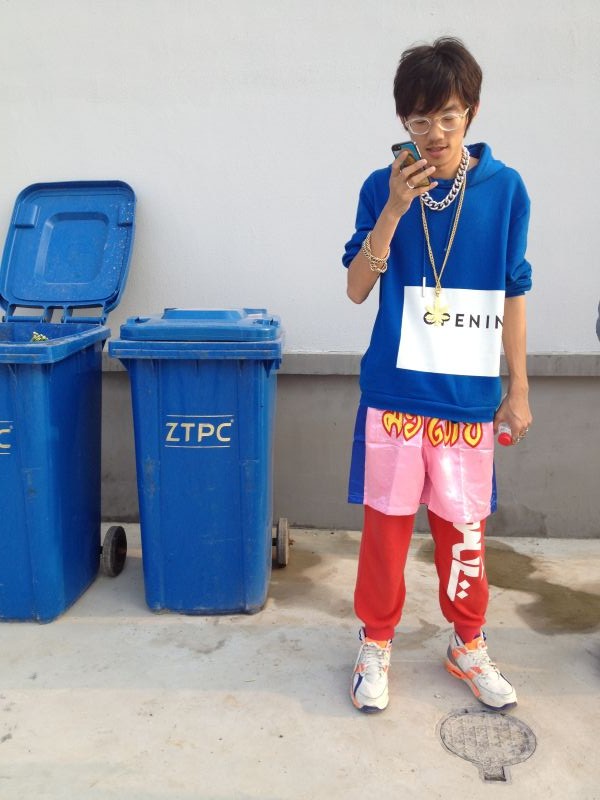 Publisher Philana Woo contributed this photo of terribly hip artist. Chen is best known in the fashion world for his collaborations with Sankuanz. of the FW 2014 Sankuanz collection that they did together. About her photo, Philana says "Chen demonstrates the dynamism and creativity of China's younger generation whose taste is galaxies beyond that of their label-clad parents." are some recent pieces by Philana on Jingdaily.
Written by Comments Off on Tianzhuo Chen Posted in September 11, 2014
is essential reading for brands looking to get into the Chinese fashion market at this particular juncture. Richard explains the way China is moving from being a luxury to a premium market and the new rise of independent, multi-brand stores.
Written by Comments Off on For Fashion Brands Looking to Enter China Posted in Tagged with September 9, 2014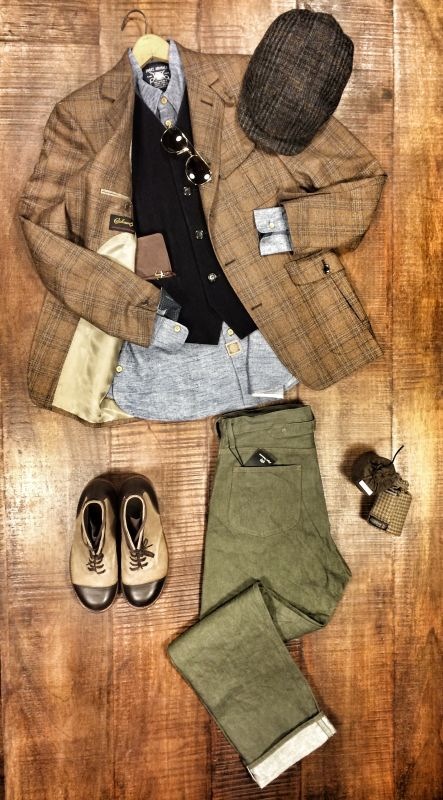 Denim and workwear geniuses join men's made-to-measure specialists for a new pop-up at the from September 9 through 21. Here are some of the looks one can expect to see.
Written by Comments Off on The Rugged Sartorialist Posted in August 21, 2014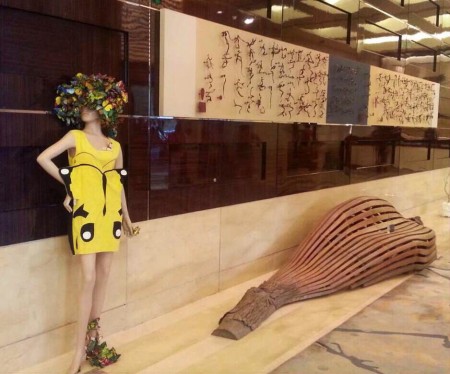 I've been getting so many requests for photos of the Wuhao pop-up at the Four Seasons Hotel Beijing that I decided to create a post about it here.
Written by Comments Off on More Pics of Wuhao at the Four Seasons Posted in
Address: ">
Archives
Archives
Categories
Categories Select Category Beijing Street Style China Fashion News Hotels and Restaurants LifeStyle Magazine Pawnstar Senli & Frye Shanghai Street Style Stylites Projects
Beijing Information
Friends and Acquaintances
Preferred Vendors
Style Websites
The World of Street Fashion
Tags
Похожие новости
Evening long and maxi dresses 2018
Hawaiian tribal band tattoos meanings 2018
Black heels fashion
2018 classy polka dot outfits for women
Zayn malik hairstyle 2010 2018
Pink champagne prom dresses photo
Easy bun hairstyles step by step 2018
High heels sandals black price 2018
ШОКИРУЮЩИЕ НОВОСТИ