"The 3 Steps To Get Your Child To Obey You The First Time"
How to Train Your Children to Obey Without Using Timeouts
Steps
Using Logical Consequences
Employ logical consequences if a child is three years or older.To use logical consequences, a child must understand the connection between his or her actions and the consequences that follow. Logical consequences will not work until children are old enough to start understanding the consequences of their actions, so do not use this method for children under the age of three.

Identify the behavior that requires correction.

Before you start to apply logical consequences, it is important to identify the behavior that you want to correct. Take a moment to think about what exactly your child is doing that needs to stop or change. Some examples of behaviors that you may need to correct include:

not putting away toys
refusing to do homework
being rude or disrespectful

Offer your child a choice.

As a disciplinary strategy, logical consequences work best when a child is aware that there will be a consequence for a particular action. This helps prevent a power struggle because the child cannot claim that she didn't know the rules. Warnings also empower your child to correct inappropriate behavior on her own.

For example, you might say something like, "You can put your bike away, or it may be stolen or damaged by the rain. That would mean you could not ride it anymore. The choice is yours."
Try to speak clearly and calmly as you offer the choice.
Do not offer a choice that is an imposed punishment. For example, do not say something like, "If you do not put your toys away right now, then you will not get any dessert tonight!"

Apply the consequence right away and use an appropriate time frame.

Timing is important when disciplining your child.If you punish your child's misbehavior the day after it happens, the logical connection between the misbehavior and the consequence may be lost on a child. On the other hand, if you confiscate a toy or revoke a privilege for a very long time – say one month – your child may forget what the initial misbehavior was, and simply become resentful.

For small children, confiscating a toy or revoking a privilege for the rest of the day should be sufficient.
As your child ages, longer time-frames become more effective. For example, if a pre-teen is playing video games instead of doing homework, it may be appropriate to revoke video game privileges for numerous days.

Acknowledge mutual rights and responsibilities.

In some situations, you may not need to resort to a logical consequence punishment. You may be able to correct your child while helping her see that you respect her rights. This will show that you are not just imposing your authority on her, which may make a power struggle less likely.

For example, if your child is listening to loud music while you need to make a phone call, you might acknowledge mutual rights and responsibilities by saying something like, "Can you please turn the music down or listen with your headphones for a while? I need to make a phone call. You can turn it back up when I'm through."
Harnessing Natural Consequences
Assess the misbehavior.

Natural consequences mean refraining from intervening and letting the child face the negative consequences that stem from their misbehavior. This method works for allowing children to learn from their own mistakes, and make wiser choices through trial-and-error experience. However, this method should not be used when the natural consequences of misbehavior are very serious or dangerous.To give some examples, this approach would be inappropriate if a child was:

reaching for something hot or scalding
refusing to wear a seatbelt
crossing the road without looking
playing near electrical wires

Make sure that you explain the consequences first.

In order for natural consequences to be effective, it is important to explain what the consequence of a misbehavior will be first. If your child does not respond to your warning about the consequence, then allow the consequence to occur.

For example, you might say, "If you go outside without your hat, then you will be cold." Then, allow your child to go outside without a hat (as long as it is not dangerously cold).
Or, you might say, "If you leave that toy in the yard, then it will be ruined by the rain." Then, allow the toy to remain outside and get ruined.
Or, "If you keep cheating at this game, then your sister won't want to play anymore." Then allow your child to keep cheating and cause your other child to stop playing.
Or, "If you spend all of your allowance today, then you will not have any money later in the week." Then, allow your child to unwisely spend his allowance.

Communicate the lesson the child should learn from their mistake.

Even without assistance, many children will remember the natural consequence of a misbehavior and refrain from repeating it in the future. But it helps to verbalize what you want a child to take-away from the situation. By articulating the natural consequence using, many children will remember it better. For example, try saying:

"I see you were cold without a hat. I hope you decide to wear one next time."
"Your toy needs to be thrown away. Hopefully in the future you'll listen when I tell you to bring it indoors."
"Your sister doesn't want to play this game with you anymore. Maybe you will follow the rules next time."
"You don't have enough allowance to visit the store. Try spending it more wisely next week."
Using a Positive Reward System
Decide on a system.

Positive rewards work best when there is a clear and consistent system in place. With very young children, many parents use stickers as a reward for good behavior. For older children, some parents use tokens or check-marks. Whatever system you select, remember to use it consistently. Carefully explain the system to your child, and allow them to ask questions about it, or even offer suggestions.

The more your child understands and becomes invested in the reward system, the better it will work.
Make sure that the chart identifies specific behaviors that you want your child to perform.For example, if you want your child to be more patient, then include a row for patience on the chart.
List the rewards on the chart as well. For example, earning five stickers might come with the reward of getting to rent a new movie, while 10 stickers might come with the reward of a new doll or other toy. Ask your child what would motivate him or her and try t keep the rewards somewhat small so that they are achievable.

Reward positive behavior with stickers or checks.

Each time that your child behaves well, make sure that you acknowledge the behavior and award your child with a sticker or check mark. Make sure that you place stickers or checks on the chart as soon as possible to help keep your child motivated and interested in the system.

Don't take away stickers or checks for bad behavior. Remember that the goal of the sticker chart is to use positive motivation to change your child's behavior, not to punish your child.

Track the accumulation of rewards in a prominent place.

Consider erecting a poster for stickers or check-marks in the living room or kitchen. If using tokens, try placing them in a large jar on the mantle or countertop. This way a child can watch the number of stickers, check-marks, or tokens increase. Make sure to foster a sense of excitement about these increases. Over time, many children will become proud of their achievements.

You may also want to remind your child about the reward system when you are away from the house. A little reminder may be enough to get your child to engage in the desired behavior.For example, you might ask something like, "I noticed that you are only one sticker away from that new doll! Good job! Maybe you will earn it today if you practice patience while we are at grandma's house."

Follow through with treats and rewards.

Children will be resentful and may misbehave if they don't get what they were promised. Make sure that you follow through with the reward when your child earns the required number of stickers or checks. Remember that treats and rewards don't have to be lavish or expensive. For example, they could be as simple as:

Watching a favorite movie or TV show
Visiting a playground
Inviting a friend to sleep over
Having a favorite meal for dinner
Finding Other Ways to Discipline
Stay calm.Before you do anything, it is important to take a moment to calm down. Disciplining your child when you are noticeably angry can frighten a child so much that the child may not understand why he or she is being punished. Take a couple of deep breaths to relax before you talk to your child.

Identify the main thing that you want your child to learn.Effective discipline should teach your child something that will cause your child to say or do something different in the future. For example, you might want to teach your child that it is not okay throw food. Take a moment to identify the lesson that you would like your child to learn.

Ask how your child is feeling.

If your child is angry, sad, or experiencing some other negative emotion, then connecting with your child may help you to get through to him or her. Try kneeling down so that you can make eye contact with your child or try putting your arm around your child. Then, ask your child what he or she is feeling.

For example, you could say something like, "I can tell that something is wrong. Do you want to tell me how you are feeling?"

Try to redirect your child.Redirecting can help to make your child feel better and show them what is appropriate for the situation. For example, if your child is upset because he or she wants to stay up later than usual on a school night, then you might say something like, "We can stay up late this weekend and watch a movie together, but right now you need to get some rest."

Teach your child how to empathize with others.

Empathy is a valuable trait for adults and children to have. By teaching your child empathy, you may find it easier to get him or her to behave.

For example, if your child takes a toy away from another child, then you might ask your child something like, "How would you feel if Billy had taken your favorite toy?" By reframing your child's behavior in this way, you can help your child to identify and think about how their actions can hurt others.
Community Q&A
Question

How can I deal with my 6-year-old who feels they are always right? When I explain consequences, he says I have to forgive him because God says so.

wikiHow Contributor

Community Answer

Explain to them that God may say to forgive, but he also wants you to do the right thing. Constantly remind your child to remember simple good behaviors and even maybe give him rewards if he shows exceptional behavior.
Ask a Question
200 characters left
Include your email address to get a message when this question is answered.
Remember to praise children for making good choices. Don't constantly focus on the negative or what they're doing wrong.
Make sure you don't let your child sweet talk you into giving them a star.
Warnings
The latest research shows that spanking is ineffective as a form of discipline, and it teaches children that it's okay to use violence and aggression to solve problems.
Never spank or hit your child. In many jurisdictions, this is illegal and considered abuse.
Some researchers have even demonstrated a link between spanking and low self-esteem, depression, and criminal behavior later in life.
Video: Training Your Children to Obey [VEDA #22]
How to Train Your Children to Obey Without Using Timeouts images
2019 year - How to Train Your Children to Obey Without Using Timeouts pictures
How to Train Your Children to Obey Without Using Timeouts advise photo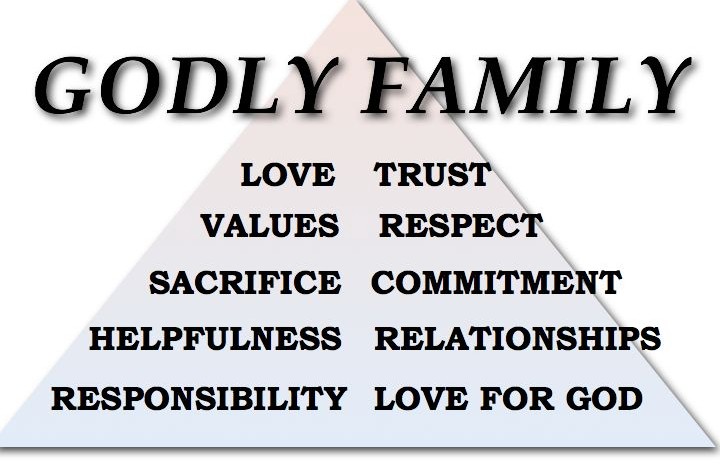 How to Train Your Children to Obey Without Using Timeouts picture
How to Train Your Children to Obey Without Using Timeouts new picture
picture How to Train Your Children to Obey Without Using Timeouts
Watch How to Train Your Children to Obey Without Using Timeouts video
Discussion on this topic: How to Train Your Children to Obey , how-to-train-your-children-to-obey/ , how-to-train-your-children-to-obey/
Related News
Baby Clothes Size: How Tight is Too Tight
The Water-Resistant Products You Need for a Sweat-ProofSummer
With Love From Kat
How to Arrange Furniture Around a Fireplace
What Psychologically Moves Us to Exercise
How to Rent Space at an Antique Mall
Four ways to make exercising easier if youve got big boobs
I Wear This Item Every Single Day—Heres How I Keep Its Spark Alive
5 Standout Menswear Pieces For SS15
Proenza Schouler FallWinter 2015-2019 Collection – New York Fashion Week
Help for Kids Heat Injuries
How to Watch Amazon Instant Video on an Android Device
7 Things You Never Knew About Body Odor
4 Steps Closer to Saving 1,000
Date: 05.12.2018, 20:44 / Views: 44462
---